---
PROGRAMME
PRESENTATION OF OUR FESTIVAL GUESTS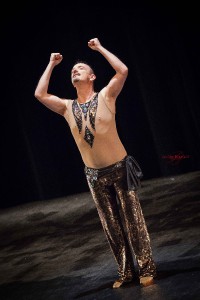 SAID EL AMIR (Germany)
Professional dancer, teacher and choreographer with more than 25 years of experience, artistic director of jomdance-academy and jomdance–company, organizer of annual dance convention "jom your life..." in Munich and editor of jomdance-magazin.
His in-depth training in Middle Eastern Dances, Arabic folklore, jazz dance, modern dance and contemporary ballet has made him a popular instructor worldwide. His pedagogical-didactic and well-structured teaching method is the reason for his success: he responds to the individuality of his students and brings out their max. As a mentor and coach, he generously passes on his knowledge. Due to his dance creation jomdance® — (jazzorientalmoderndance), he teaches an excellent dance technique, music feeling, expression and zest of life as well as dynamic and authenticity within the dance.
INCI (Germany)
Enthusiastic belly dance instructor and passionate performer. She can be seen on many stages in Germany and Europe, such as World of Orient Festival in Hannover, Bellyqueens San Marino, Marhaba! Festival in Rome, she also performed several times in Cairo at Ahlan Wa Sahlan and Raqs of Course. As a member of jomdance-company directed by Said el Amir, she was second soloist in the jomdance-company-show "A Glance on Dance" and performing on many national and international stages with the jomdance-company. Inci is a qualified dance teacher with many years of experience, for instance teaching at "jom your life" intensive week in Munich, and an organizer of her own popular shows within Germany. In addition to that, Inci is the author of numerous articles and essays on oriental dance as well as translator, editor and co-publisher of the jomdance-magazin.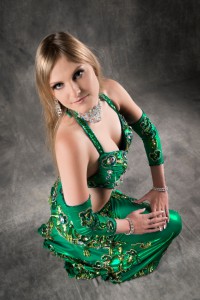 MERENISET (Germany)
Multifaceted oriental dancer and specialized in the folklore of middle eastern dances, particularly in its history and background. In 2012 she finished her training as a qualified jomdance stage dancer and became a member of the jomdance-company. She teaches oriental dance, especially for kids, in the area in and around Munich.
AFRA (Opava)
Owner and teacher in her own dance studio Tanytany and also a member of Orient Art Club. Her success are e.g. 2nd and 3rd place at Championship of Czech rep. in 2012 or 1st and 2nd place in 2011.
Except her fabulous performance at the show, she will also teach the workshop "Burlesque".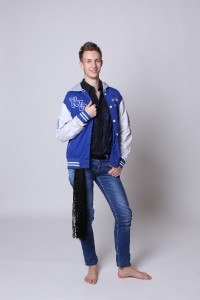 DAVID KATOLICKÝ (Zlín)
Young and talented dancer, guest of many shows in the Czech rep. and Slovakia, coorganizer of the Dance Festival Zlín.
GALEB (Prague)
Well known and favorite tribal fusion dancer, coorganizer of the international festival Tribal Prague, but also designer of training clothes, costumes and accessories for tribal, bellydance and burlesque under the brand Galeb Costumes.
Galeb will teach also the workshop "BALANCE is the basic". Her creations will be available at the bazaar and of course, she will perform at the show.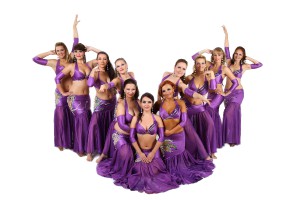 DAIMA DANCERS (Plzeň)
Successful dance group which performs mainly classical, modern and folkloric oriental dances, but also another dance styles.
Their successes e.g..:
2nd and 3rd place at Championship of the Czech rep. in 2014 or
3rd place in folklore category at Orient Connection 2014.
MANTICORA (Stříbro)
Our this year a "wild card" is a sister´s duet MANTICORA who dances mainly dark fusion. They get inspired from e.g. flamenco, popping, irish but also Scottish dances. Actually, they also perform a fire dance.
MATAHARI Group (Prague)
Multi-awarded dance group directed by Karolína Idrisová from Dance Centre in Prague.
Their successes e.g.:
1st and 2nd place at Pressburg Dance Festival Bratislava 2014,
1st place from Egyptian Dream festival in Vienna 2012,
2nd place from Berlin Summer Festival 2012.
YALLA RAQS (Prague)
The group has been formed in 2011 and performs classical bellydance but also folcloric oriental dances. The group consists partly of members of the dance group Belly Ballet and partly of instructors of the dance studio Pure in Prague, both directed by Eglal Dance.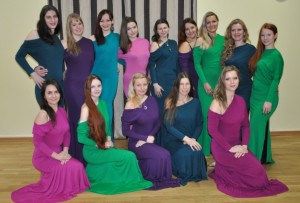 ORIENT DREAM (Plzeň)
Our festival dance group consisting of a great girls and dancers from different cities, willing to be and to dance together. Without them, our entire show would never be what it is. Performing mainly a wide range of folkloric dances. 2nd place from the international festival Let´s Dance in Prague in 2014.
And of course, instructors and teachers based in Pilsen: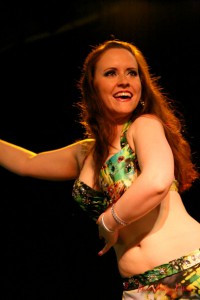 AKIYA
Instructor of the Dance studio Grazia
Member of dance groups Daima Dancers and Orient Dream
Queen of the May Festival of Oriental Dance in Prague in 2013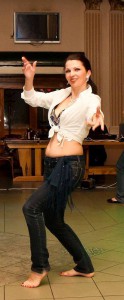 LAYAN
Instructor and owner of her own dance studio Layan
Organizer of the Contest for amateur groups
Member of Orient Dream Group
LUCIE BARTONÍČKOVÁ
Regular dance classes in Nepomuk
LUCY INNAH
Her main interest is oriental flamenco Regular classes in Horní Bříza and Plasy.
VĚRA ŠKALOVÁ
Teacher in the Centre of Dance in Pilsen
Main dancer and choreographer of Daima Dancers Group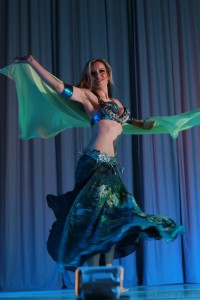 ZUZANA KEPKOVÁ
Teacher in the Centre of Dance in Pilsen
Owner of Danza Tex, fabrics for dance costumes
Author of training clothes, costumes and fashion under her brand KOCHA
Her creations will be available at the festival bazaar
KAMILAH
Dancer and teacher in Dance studio Grazia
Organizer of the festival ORIENT DREAM

PETR JANČAŘÍK
Our great and professional show speaker